CPP Inclusive Growth Conference 2019
Delivering for better lives
26 November 2019
9:00am–5:00pm
IET London, 2 Savoy Pl, London WC2R 0BL
Inclusive growth is one of the most pressing challenges facing advanced economies, where stagnant real wages are squeezing living standards and wealth is increasingly concentrated. Attempts to serve those 'left behind' continue to be in the shadow of Brexit negotiations. Living standards remain stagnant and life expectancy is in decline, suggesting that the delivery of inclusive growth at a country, company and community level is more pressing than ever.
Delivering for better lives
The current economic climate is an opportunity for change – with scope for profound questioning of the nature of global capitalism and the aspects of the current system that need to be adapted, refined, regulated or rethought entirely. This year the Centre for Progressive Policy (CPP) has designed new measures for inclusive growth and believes delivery should now be the priority. In cities, towns and villages across the country as well as across the globe people are innovating practical ways to deliver their vision for inclusive growth. Delivering better lives at a country, community and company level is the key theme of this year's conference.
This year's conference
The conference will take place at the Institution of Engineering & Technology (IET London) located in London's Strand, a key site for progressive technological advancement since its foundation in 1871. We will be joined by international, national and local leading thinkers, academics and practitioners alongside charity, business and think tank leaders as well as policy makers and key politicians. From keynote talks, discussions & debates to ideas pitching sessions, there will be a wide range of formats throughout the day. Topics covered will include the role of finance, health, business in society, housing and place-based skills in driving forward inclusive growth.

Key questions will include: How can we hardwire shared prosperity into the DNA of economic and social policymaking, creating a basis for renewed political legitimacy? What collective action can be taken to pursue our shared challenges of inclusion across advanced economies? Which countries and communities are leading the change and what can we learn from them? What needs to be delivered in key areas such as skills, social care and public health and what is the role of business in society?

Speakers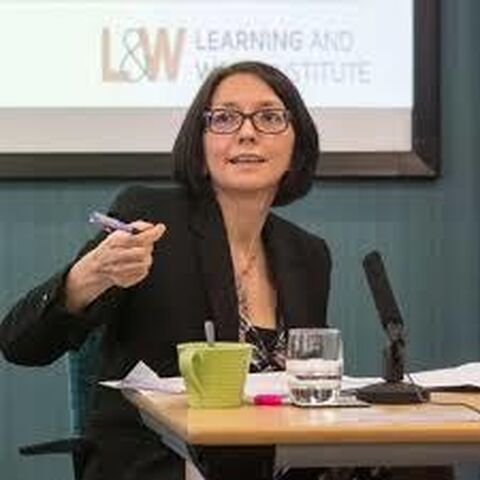 Fiona Aldridge
Dr Fiona Aldridge is Director for Policy and Research at Learning and Work Institute, responsible for leading L&W's programme of research and development, and ensuring that their work influences policy and practice, by providing a credible and influential voice on learning, skills and employment. Fiona has more than 20 years' experience in the adult learning and skills sector, and currently works across a range of policy areas including apprenticeships and T Levels, with a particular focus on building the capacity of local areas, providers and employers to lead and respond to changes in post-16 education and skills. Since 2001, Fiona has led L&W's series of surveys on Adult Participation in Learning, which provides a unique overview of patterns and trends in learning among adults in the UK. Fiona was involved in advising the Foresight Review into the Future for Skills and Lifelong Learning and is now working closely with DfE to support its work around career learning and the development of the National Retraining Scheme.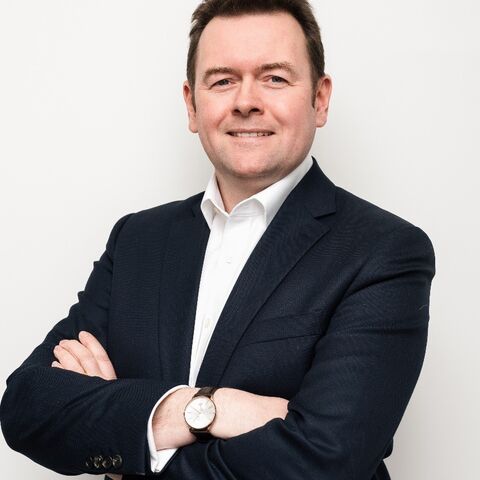 Neil Carberry
Neil Carberry was appointed as Chief Executive of the Recruitment and Employment Confederation in June 2018 having been managing director at the Confederation of British Industry, leading the CBI's work on the labour market, skills, energy and infrastructure. In 1999, Neil began his career in recruitment working for executive search firm Fraser Watson before doing a post-graduate degree in Human Resources at the London School of Economics and joining the CBI in 2004. He is a member of the council of the conciliation service ACAS and of the Low Pay Commission where he helps guide pay policy in the UK. He is also the chair of a small primary academy trust in Oxfordshire.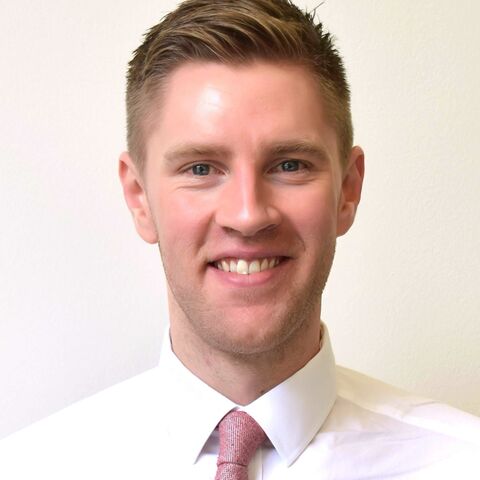 John Cope
John Cope is CBI's Head of Education & Skills, leading CBI's work across education, from the early years through to primary, secondary, as well as colleges, universities, and lifelong learning. Alongside education & skills, John chairs the CBI's LGBT+ Network. Originally from the Midlands, most of John's career prior to joining CBI was spent in policy and communications, working on issues affecting social justice, education, and young people. This includes advising three past education ministers, and being a founding director of the Education Policy Institute. Outside of work, John is a governor of a special educational needs school.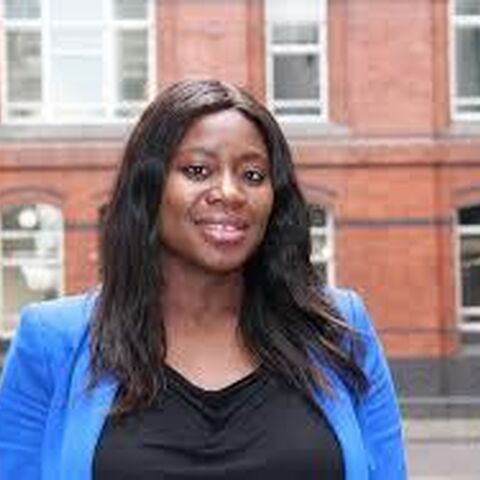 Miatta Fahnbulleh
Miatta is the Chief Executive of the New Economics Foundation and has been at the forefront of generating new ideas on reshaping our economy inside government and out. Prior to joining NEF she was Director of Policy & Research at the Institute of Public Policy Research. Before this, she has worked at senior levels for the Leader of the Opposition, the Cabinet Office, and the Prime Minister's Strategy Unit. Her work has included the development of policies from devolution to local economic growth, housing, energy and climate change and transport, driving forward the Government's economic devolution agenda in England, and localism and local economic growth. Miatta has a Masters and PhD in economic development from the LSE and a BA in PPE from Oxford.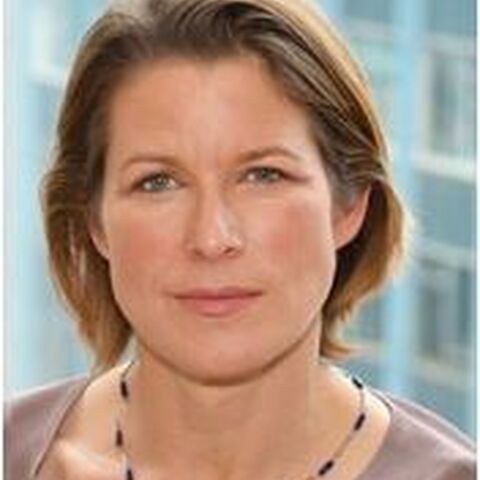 Stephanie Flanders
Stephanie Flanders is the Head of Bloomberg Economics & former chair of the Inclusive Growth Commission. Stephanie a seasoned economic commentator and policy practitioner. Throughout her career she has worked in organisations in both capacities in the UK and in the US. She is a Senior Executive Editor and the head of Bloomberg Economics. Before that Stephanie was a Chief Market Strategist for the UK and Europe for J.P. Morgan Asset Management. From April 2008 to November 2013 she was the BBC's Economics Editor. She has also presented a BBC2 series, Masters of Money, and her own Radio 4 programme, Stephanomics. She joined the BBC as Newsnight's Economics Editor in October 2002. Stephanie is a former speechwriter and senior advisor to US Treasury Secretary Lawrence H. Summers in the Clinton Administration, where she was involved in the management of emerging market crises and other major economic issues from 1997 to 2001.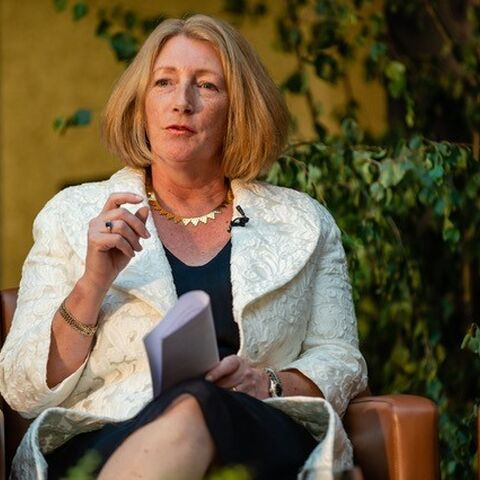 Sue Garrard
Sue is a world leading expert in developing sustainability strategy in major companies, aligning it with business objectives, and embedding it across the business. She is an independent advisor on sustainability strategy, working with major businesses that are seeking to step up on their sustainability ambitions and performance. She complements her client work by advising three sustainability related organisations on a pro-bono basis. Until Autumn 2018, she was EVP Sustainable Business and Communications at Unilever. At Unilever, Sue was responsible for leading and embedding the company's ambitious USLP (Unilever Sustainable Living Plan) into the business and ensuring delivery against its 70-plus time bound targets. She was also responsible for teams in 180 markets who engage with Governments and key external stakeholders; lead employee engagement; handle the media; and are accountable for issues and crisis management. She was part of the four-strong executive team that led the rebuttal of the hostile takeover bid by Kraft Heinz in 2017. Sue was responsible for establishing sustainability as a driver of brand growth. By the end of 2018 its 'Sustainable Living Brands' were growing 67% faster than its other brands and represented 70% of the company's growth. Sue is one of the founders of the independent not for profit organisation, Blueprint for Better Business, and remains a Trustee. She is a Fellow at the University of Cambridge Institute for Sustainability Leadership, a Visiting Fellow at Cranfield School of Business Management, and a Fellow of the RSA. Sue's earlier career includes two spells in the public sector, and roles in advertising and public affairs agencies. Sue's role prior to Unilever was as a Director General at the Department of Work and Pensions, where she led customer strategy and communications.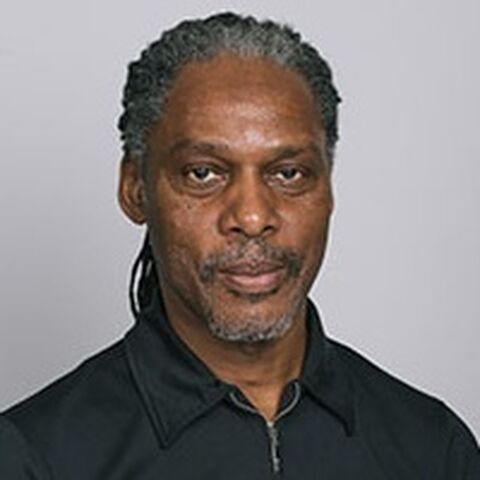 William 'Lez' Henry
Professor William 'Lez' Henry is Professor of Criminology and Sociology at the University of West London. He has lectured nationally and internationally in the areas of criminology, sociology, anthropology, race, education, ethnicity, youth crime and cultural studies. He has also featured in numerous documentaries and current affairs television and radio programmes, while writing and publishing extensively on the concerns of the African Diaspora in the UK. His current research seeks to understand racialisation as process, with a focus on African/Black History and identity formation across the African diaspora and 'whiteness as process and praxis' to evaluate how this form of identity politics impacts all areas of global human activity. He also researches educational underachievement amongst BAME and white working-class children/youth, with a particular emphasis on the links between school exclusions, racial violence, youth violence and gang affiliation. Professor William 'Lez' Henry was born in the London Borough of Lewisham of Jamaican Parentage and is the British Reggae Deejay Lezlee Lyrix.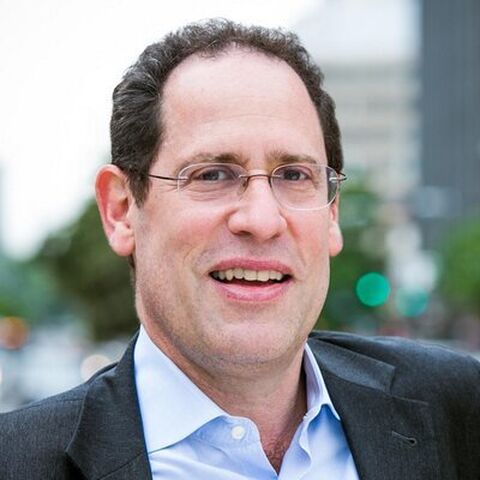 Bruce Katz
Bruce Katz is the Founding Director of the Nowak Metro Finance Lab at Drexel University in Philadelphia and is the coauthor of The New Localism: How Cities Can Thrive in the Age of Populism. Previously he served as inaugural Centennial Scholar at Brookings Institution and as vice president and director of Brooking's Metropolitan Policy Program for 20 years. He is a member of the RSA City Growth Commission in the United Kingdom and a Visiting Professor in Practice at London School of Economics. Katz previously served as chief of staff to the secretary of Housing and Urban Development and staff director of the Senate Subcommittee on Housing and Urban Affairs. Katz co-led the Obama administration's housing and urban transition team. He is coauthor of The Metropolitan Revolution, editor or coeditor of several books on urban and metropolitan issues, and a frequent media commentator.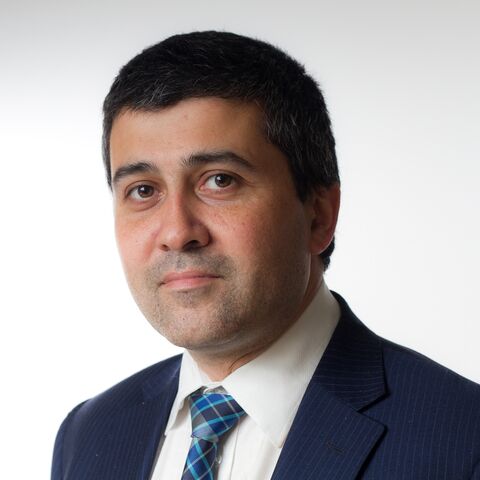 Sunder Katwala
Sunder Katwala is Director of British Future, an independent non-partisan think-tank, which works on identity and immigration, integration and opportunity. By engaging both with those who are anxious about cultural identity and economic opportunity, as well as those who already feel confident about our changing society, British Future seeks to broaden confidence in an welcoming and inclusive shared future. The National Conversation on Immigration was the biggest-ever public consultation on immigration and integration in the UK, working in partnership with the Home Affairs Select Committee. British Future has reshaped debate about public attitudes; helped economic and civic society stakeholders to engage with their target audiences more effectively, and championed practical responses to immigration, integration and identity that can strengthen the common ground. Sunder has previously been an Observer journalist and general secretary of the Fabian Society, and is a regular contributor to national media debates on identity and immigration.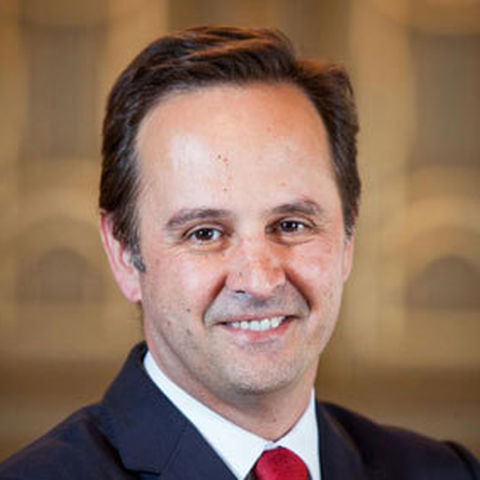 Fernando Medina
Fernando Medina Maciel Almeida Correia is the Mayor of Lisbon. He was advisor to INOFOR during 1998 and 2000, Member of the Working Group of the Ministry of Education during the Portuguese Presidency of the European Union, between 1999 and 2002, advisor to the Prime Minister on education, science and technology, between 2000-2002, and advisor to the President of the Executive Committee of the Portuguese Investment Agency. He was Secretary of State for Industry and Development from 2009 to 2011, and Secretary of State for Employment and Vocational Training from 2005 to 2009. Currently, Medina is the Mayor of Lisbon and the President of the Lisboa Metropolitan Area where he is committed to plans for urban regeneration with a focus on sustainability.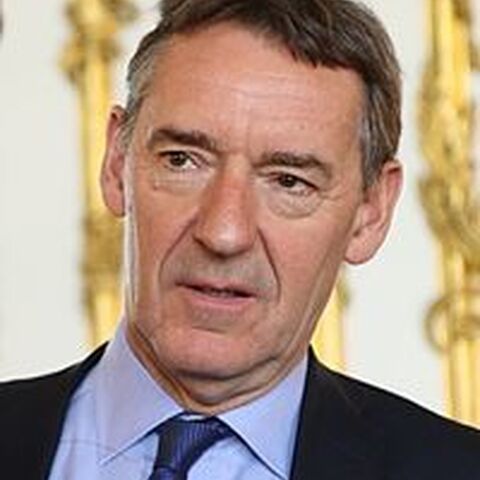 Lord Jim O'Neill
Lord Jim O'Neill is the vice-chair of the Northern Powerhouse Partnership, a member of Shelter Social Housing Commission and the Chair of Chatham House. He worked for Goldman Sachs from 1995 until April 2013, spending most of his time there as Chief Economist, where he became best known for coining the term BRIC. He chaired the Cities Growth Commission in the UK until October 2014 when it provided its final recommendations. He led an independent review into antimicrobial resistance (AMR) for David Cameron from late 2014 to September 2016 and remains focused on this challenge. Since leaving government in September 2016, having been Commercial Secretary to the Treasury, Jim moved to the crossbenches of the House of Lords.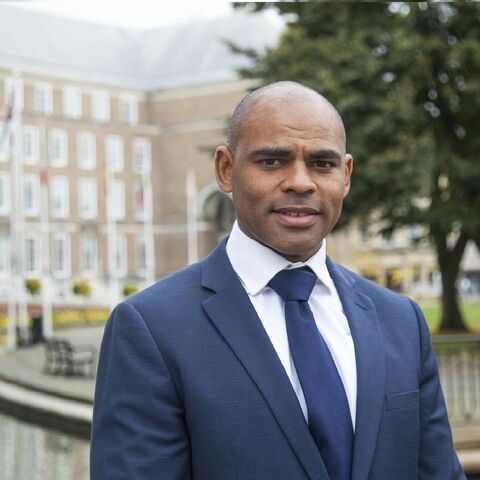 Marvin Rees
Marvin Rees is the Mayor of Bristol. Throughout his career Marvin has worked in diverse areas. Beginning at a UK international Christian aid agency and other voluntary sector roles he then developed his skills in Washington D.C. helping to organise the response of faith-based organisations to President Bill Clinton's Welfare Reform Bill. His career then encompassed Public Health while working as a programme manager for the NHS focused on delivering Race Equality in Mental Healthcare for Bristol, South Gloucestershire and North Somerset. Marvin also worked in Radio broadcasting, becoming a Broadcast Journalist for the BBC Radio Bristol, and still occasionally features on major and local community radio broadcast stations such as BBC Radio 5 Live, UJIMA and Bristol Community FM. His determination to improve opportunities for young people from disadvantaged backgrounds led him to found the City Leadership Programme in 2012, which invests in the personal development and training for future leaders, and continues as its director. Marvin himself is a graduate of Operation Black Vote and the Labour Future Candidate Programme. When he was elected Mayor of Bristol in May 2016 he became the first ever Mayor of Black African-Caribbean descent of a European City.
He has developed the 'City Office' for Bristol, bringing together the organisations and groups with the largest footprint in the city to better work together and coordinate solutions to the problems facing the city as a whole.
Previous Conference
More than 150 people attended last year's event, with speakers including the OECD's Gabriela Ramos, Lord Victor Abedowale, and Scotland's Minister for Finance Ivan McKee. Read our review of last year's conference and watch a short video of our highlights.

Registration
Please fill in the registration form to secure a space at the conference. On the day, you will be able to register from 8:30am. You will have to bring your Eventbrite confirmation ticket on your phone or printed to show it on arrival. Please be aware that CPP will collect and store your personal details once you agree to attend this event. The information might also be shared with the event venue (IET, London). Please see our privacy policy for further information or contact us if you have any questions.