In conversation with Lord Heseltine
Devolution: A path to prosperity or fragmentation?
10 March 2021
12:00–1:00pm
Zoom and live stream
Lord Heseltine has devoted much of his long and illustrious career to the question of regeneration and regional growth. A Member of Parliament for 35 years, former Cabinet Minister and Deputy Prime Minister, he is arguably the grandfather of 'levelling up' – famously devising 30 ideas for Liverpool's regeneration after the 1981 Toxteth riots. In 2015 he became an adviser to the Secretary of State for Communities and Local Government, chaired the Thames Estuary 2050 Growth Commission, co-chaired the Estate Regeneration Advisory Panel, made key recommendations for developing the Tees Valley area and co-commissioned The National Infrastructure Commission. After leaving government in 2017, he published his own version of what the Industrial Strategy should be and has most recently written about English devolution.

This special in-conversation between CPP and Lord Heseltine comes ahead of May's local, mayoral and Scottish Parliament elections, as questions – and tensions – rise as to the future of devolution in England and the future of the Union.
Key questions will include: what has coronavirus shown us about the power of local and regional leaders in shaping and delivering government policy? How might we envision the next stage for devolution in England and the wider UK if we are to drive inclusive growth and economic recovery? What is the role of the regions and how can systems of Mayoral accountability best reflect this? How should the government best invest in communities to address inequality and shared prosperity across the UK? What should the government do to support business and industry and incentivise investment, especially in so called 'left behind' places?

This event will take place as a Zoom webinar and via live streaming. Those joining via Zoom will be able to ask questions via the Q&A function. Those who aren't will be able to submit questions in advance via Facebook and Twitter using #CPPdevolution.

Please see here for our privacy policy.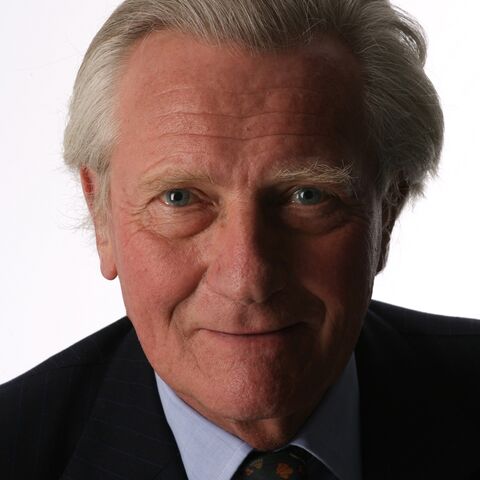 Lord Heseltine
Lord Heseltine was a Member of Parliament in Britain from 1966 to 2001. He was a Cabinet Minister in various departments between 1979 and 1986 and between 1990 and 1997. He was Deputy Prime Minister from 1995 to 1997. He is founder and Chairman of the Haymarket Group, a privately owned media company.
In 2015 Lord Heseltine was appointed by the government as an adviser to the Secretary of State for Communities and Local Government. Within this remit he was Chair of the Thames Estuary 2050 Growth Commission, co-Chair of the Estate Regeneration Advisory Panel. He published an independent report making recommendations to further develop the Tees Valley area and was also a Commissioner for The National Infrastructure Commission.
In October 2012 he published No Stone Unturned in Pursuit of Growth, an independent review into how the public and private sectors in the UK work together to create wealth. His work for the government came to an end in 2017. In 2018 he published his reply to the government's Industrial Strategy Green Paper – Industrial Strategy by Michael Heseltine and most recently published a report on devolution – Empowering English Cities. In June 2019 he became President of The European Movement.
He has written books on Europe and his political autobiography, Life in the Jungle. His latest book co written with Lady Heseltine, Thenford: The Creation of an English Garden was published in October 2016. Lord Heseltine is an enthusiastic gardener and is a Vice President of the Royal Horticultural Society.