Events
Public discourse matters more than ever. Join our wide range of events, ranging from CPP's annual conference, panel debates, conversations and report launches.
Videos and podcasts of past events are available below and on our Youtube channel and podcast. You can also watch our events on Twitter @CentreProPolicy and Facebook.

Contacts us at cppevents@progressive-policy.net for any enquiries or feedback or to tell us what topics you would like CPP to discuss. To receive invitations for upcoming events, sign up to our newsletter or follow us @CentreProPolicy.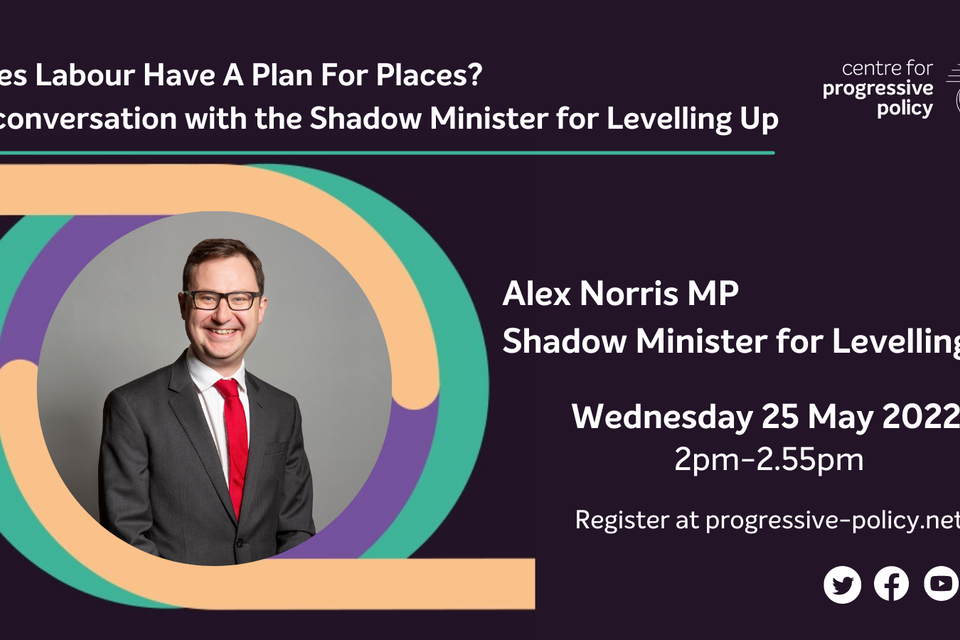 25 May 2022
In conversation with the Shadow Minister for Levelling Up
25 May 2022
2:00–2:55pm
Zoom and live stream
Read more