CPP Inclusive Growth Conference 2021
Acting now for green, inclusive growth
20 October 2021
12:00–4:30pm
Live stream (registration link below)
The UK's annual inclusive growth conference returns on 20 October 2021. Hosted by the BBC's Ritula Shah and broadcast online (12:00-16:30h), we will reflect on how we can – as we emerge out of the pandemic – act now to achieve green, inclusive growth. With a Levelling Up White Paper, COP26, Spending Review and Budget all due, we find ourselves in the midst of a number of key policy developments unfolding at the same time. CPP's half-day conference will create space to step back and take stock with some of the leading thinkers, practitioners and policy makers from the UK and beyond.
Acting now for green, inclusive growth
In March 2020, Covid-19 took hold in the UK, overshadowing the challenge to 'get Brexit done' and creating a huge shift in the political and economic landscape. Governments across the world have had to navigate risk and policy complexity on an unprecedented scale. Domestic priorities have been sidelined, international policy processes postponed, and prolonged uncertainty is here to stay. Meanwhile, climate change does not sleep, and its impacts are becoming ever more real. We now need urgent action to save our climate whilst ensuring the transition to a green economy is just, and one in which as many people as possible can contribute to and benefit from growth. Against this backdrop, CPP's annual conference will discuss what it means to deliver inclusive growth in this new and compounding reality of socioeconomic and environmental challenges.
Before the pandemic, Boris Johnson's newly elected government pledged to level up the regions and nations of the United Kingdom. As we look forward to detailed plans on how the government will define and deliver on levelling up before the next election, CPP holds steadfast to the view that green, inclusive growth must be the foundation for 'building back better'. This is a powerful opportunity to reset the assumptions and tools underpinning our economic and social policy framework to better serve all of us and the needs of the planet.
Key questions
Is there a consensus on the need to 'build back better' from the global pandemic and what it should mean in practice?
What have we learned since the start of the pandemic that can reset and reinforce our commitment to green, inclusive growth?
How should our renewed understanding of the relationship between health and wealth shape the government's levelling up agenda?
How can we bolster efforts to level up education, skills and employment prospects for young people, laying the foundations for inclusive growth over generations?
How do we deliver a green industrial revolution while ensuring vulnerable communities are not left behind again?
Join us to discuss these questions with our network of mayoral and local government practitioners, academics, business, think tank and charity leaders. We will examine these new and evolving challenges facing families, business and policy makers, and identify innovative solutions for inclusive growth in an era of heightened uncertainty and insecurity.
See a list of speakers below. Additional speakers will be announced in the coming weeks. Please sign up to our newsletter of follow us @CentreProPolicy for the latest updates.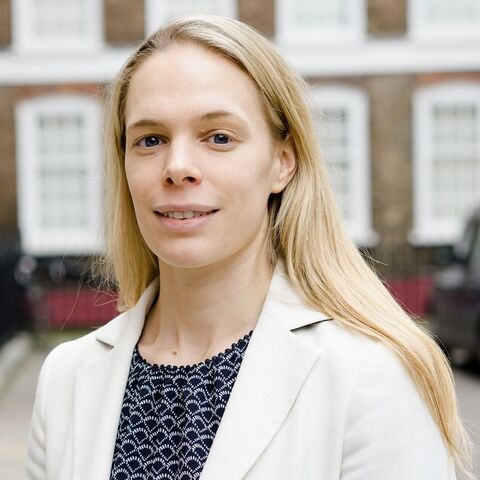 Charlotte Alldritt
Director, Centre for Progressive Policy
Charlotte is Director of the Centre for Progressive Policy. Previously Charlotte was Director of Public Services and Communities at the RSA, where she also ran the Inclusive Growth Commission – chaired by Stephanie Flanders – and City Growth Commission – chaired by Lord Jim O'Neill. Before joining the RSA, Charlotte was a Senior Policy Advisor to the Deputy Prime Minister, Rt Hon Nick Clegg MP, working on immigration, energy and housing. She is an advisor to Power to Change, New Philanthropy Capital, the Civic University Network and an external member of the APPG for Left Behind Neighbourhoods. Charlotte also advises the OECD on Inclusive Growth Financing, is a member of the SIPHER Inclusive Economy Advisory Group at the University of Sheffield and is a member of the Research in Practice Partnership Board.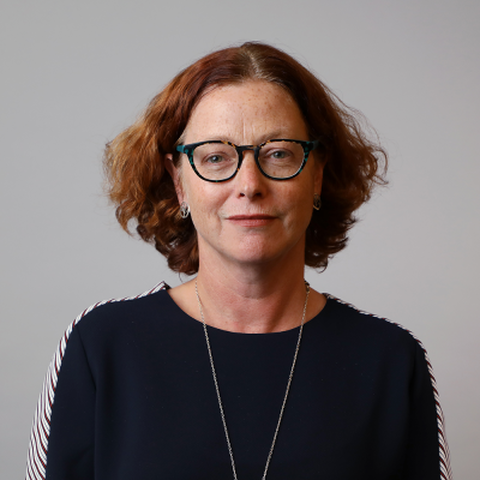 Anita Charlesworth
Director of Research and the REAL Centre, Health Foundation
Anita Charlesworth is the Director of Research and the REAL Centre (Research and Economic Analysis for the Long term) at the Health Foundation, and Honorary Professor in the College of Social Sciences at the Health Services Management Centre (HSMC) at the University of Birmingham. She is a health economist and has a background in government and public policy. Before joining the Health Foundation in May 2014, she was Chief Economist at the Nuffield Trust from 2010–14, where she led the Trust's work on health care financing and market mechanisms. Prior to that she had roles as Chief Analyst and Chief Scientific Advisor at DCMS (2007–10), Director of Public Spending at the Treasury (1998–2007), and worked as an Economic Advisor at the Department of Health and for SmithKline Beecham pharmaceuticals. She has also worked as a non-executive director in the NHS – for Islington PCT (2007–2011) and The Whittington Hospital (2011–2016) and was specialist advisor to the House of Lords' Select Committee on the long-term sustainability of the NHS in 2016/17. Anita has recently been appointed as an expert adviser for the Health and Social Care Select Committee and also sits on the expert and advisory panel for the Independent Review of Criminal Legal Aid. She is Chair of the OHE Policy Committee (2020) and is also a Commissioner for The Lancet Global Health Commission on Financing Primary Health Care.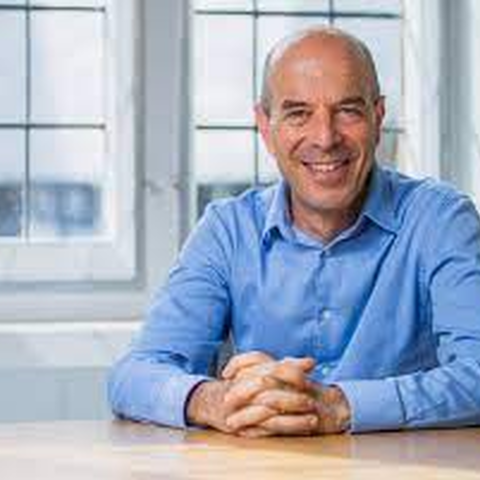 Ian Goldin
Professor of Globalisation and Development
Ian Goldin is Professor of Globalisation and Development at the University of Oxford and the Director of the Oxford Martin Research Programmes on Technological and Economic Change, Future of Work and Future of Development. He is a Professorial Fellow at the University's Balliol College. From 2006 to 2016 he was the founding Director of the Oxford Martin School.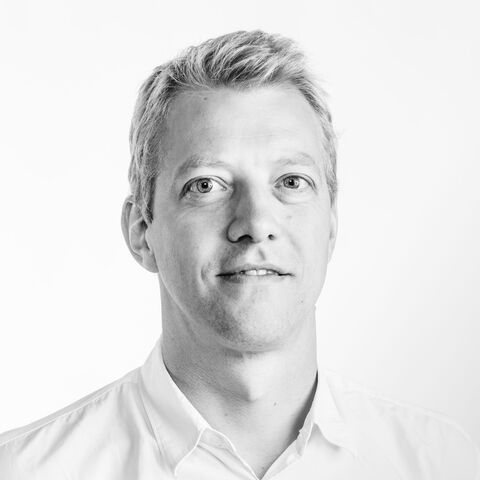 Simon Hansen
C40 Managing Director of Climate Solutions and Networks
Simon Hansen is the director of the Copenhagen Center for Public Policy at the University of Copenhagen. Previous to this, he worked as the Managing Director of Climate Solutions and Networks at C40 Cities, where he was responsible for the management of C40's sectoral climate action programmes. Before joining C40, Simon served as Deputy Director in the City of Copenhagen's Technical and Environmental Administration, as well as head of its City Development Department, where he oversaw strategic planning, including the delivery of Copenhagen's ambitious climate plan for the city to be carbon neutral in 2025. Prior to his involvement in city administration, Simon was the Head of Section in the Danish Finance Ministry and Policy Advisor at the UK Cabinet Office. Simon has been a frequent lecturer at the University of Copenhagen with courses on City Governance and Urban Strategy. He holds an MA in political Science from the University of Copenhagen and the New School University in New York City, and a BA in Political Science from the University of Copenhagen.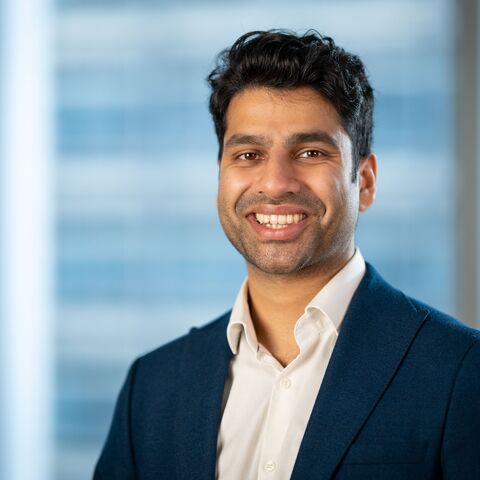 Ryan Jude
Programme Director, Green Finance Institute
Ryan is the Programme Director for Green Taxonomy work at the Green Finance Institute, with a focus on advising the UK Government on implementing a UK Taxonomy - a common framework setting the bar for investments that can be defined as environmentally sustainable - through the Green Technical Advisory Group (GTAG).
Ryan also works with the Institute's sector-focused coalitions and initiatives, bringing together key stakeholders across the public and private sectors, academia and civil society in order to unlock barriers to the deployment of capital to deliver tangible economic outcomes. Ryan previously led the Institute's Zero Carbon Heating Taskforce, as part of the Coalition for the Energy Efficiency of Buildings (CEEB), and is currently leading the Local Climate Bond (LCB) Campaign.
Ryan co-hosts the Institute's Green is the New Finance podcast series, showcasing leading thinking on how to mobilise capital towards a greener, more inclusive and climate resilient global economy.
Before joining the Institute, Ryan worked in investment banking at Cantor Fitzgerald and Jefferies, specialising in power, energy and infrastructure, with a particular focus on renewable energy transactions. He has experience providing financial and strategic advice to leading clients on high-profile, global transactions, in both mergers and acquisitions and project finance.
Ryan holds a first-class honours degree in mathematics from Imperial College London.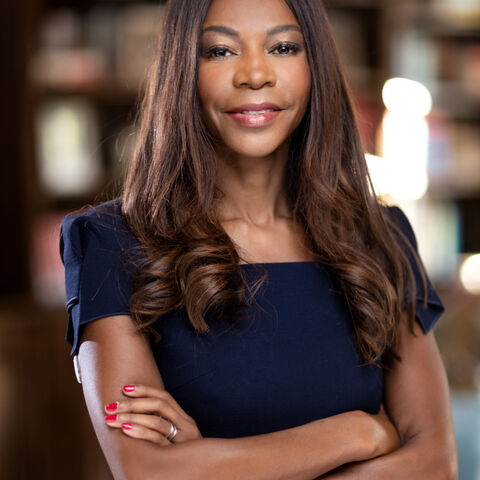 Dr Dambisa Moyo
AUTHOR & ECONOMIST
Dr. Dambisa Moyo is a pre-eminent thinker, who influences key decision-makers in strategic investment and public policy. She is respected for her unique perspectives, her balance of contrarian thinking with measured judgment, and her ability to turn economic insight into investible ideas.
Dambisa Moyo is a co-principal of Versaca Investments - a family office, focused on growth investing globally. She serves on a number of global corporate boards including: 3M Corporation, Chevron, and Conde Nast, as well as, the Oxford University Endowment investment committee. Her areas of interest are in capital allocation, risk, and ESG matters. She holds a Doctorate in Economics from Oxford, a Masters from Harvard, and is recognized for fresh and innovative ideas as the Author of four New York Times Bestselling Books. Her newest book "How Boards Work" was ranked number 5 on the Wall Street Journal best business book list.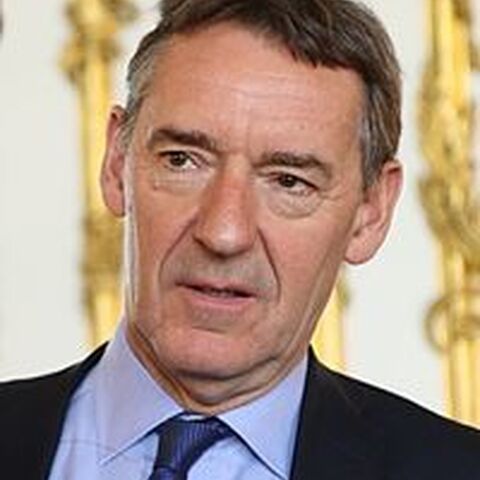 Lord Jim O'Neill
Vice Chair of the Northern Powerhouse Partnership, Chair Northern Gritstone, and Former Commercial Secretary to the Treasury
Lord Jim O'Neill is currently the vice-chair of the Northern Powerhouse Partnership, a member of Shelter Social Housing Commission and the Chair of Chatham House. He worked for Goldman Sachs from 1995 until April 2013, spending most of his time there as Chief Economist, where he became best known for coining the term BRIC. He chaired the Cities Growth Commission in the UK until October 2014 when it provided its final recommendations. He led an independent review into antimicrobial resistance (AMR) for David Cameron from late 2014 to September 2016 and remains focused on this challenge. Since leaving government in September 2016, having been Commercial Secretary to the Treasury, Jim moved to the crossbenches of the House of Lords.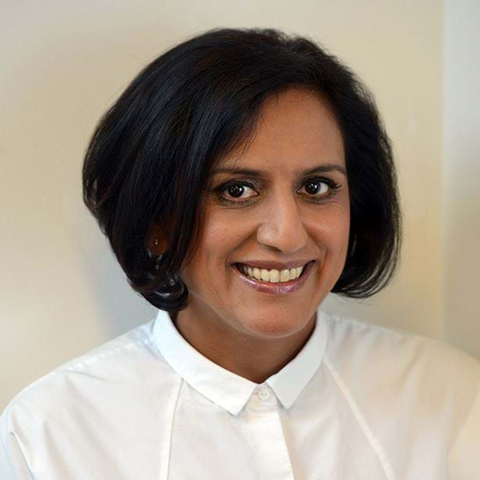 Ritula Shah
Broadcast journalist
Ritula Shah is a journalist and broadcaster. She is the lead presenter of The World Tonight on BBC Radio 4, a daily news programme with a focus on international affairs, domestic politics and with a commitment to cover climate change. Additionally, Ritula presents The Real Story on the World Service, a weekly panel programme which debates and investigates a wide range of global stories and ideas. Ritula regularly chairs events for think tanks and universities on everything from foreign policy to the digital transformation.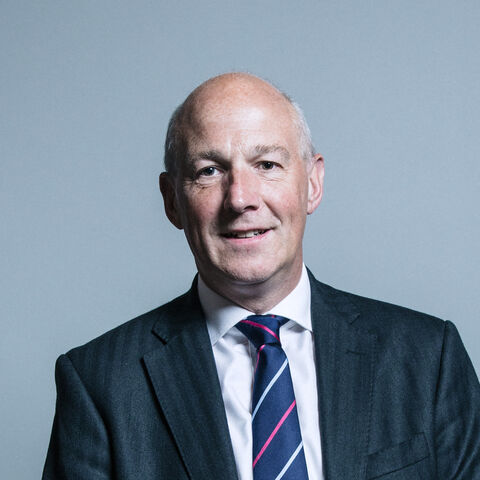 John Stevenson MP
Member of Parliament for Carlisle and Chair of the APPG for Key Cities
John was educated at Aberdeen Grammar School and Dundee University.
After graduating from Dundee, John went to Chester College of Law where he studied English Law and subsequently qualified as a solicitor in 1990. He went on to become a partner in Bendles Solictors, Carlisle.
In 2010 John was elected Conservative MP for Carlisle with a majority of 853. He was the first Conservative to be elected as MP for Carlisle since 1959. He was re-elected in 2015, 2017, and as of the December 2019 election John's majority now stands at 8319.
John organises and hosts an annual Carlisle Skills Fair. The event is a huge success attracting over 2500 jobseekers and young people and 80 businesses, organisations and training providers from the Carlisle constituency.
He has a keen interest in business, education and local government reform and was a member of the Communities and Local Government Select Committee during the last Parliament.
John is also a keen sportsman and prior to his election he made a pledge that should he be elected he would cycle from his constituency to London. He completed the cycle in October 2010 raising £13,500 for the Eden Valley Hospice. He also cycled from Lands End to John O' Groats raising further funds for the charity.
Aside from his duties as a constituency MP, he is the chairman of the All Party Parliamentary Group (APPG) for Food and Drink, which discusses the direction of national policy on British food and drink manufacture. He is Chair of the West Coast Mainline APPG, Chair of the APPG on Family Businesses and a member of the APPG on the Nuclear Industry.
Programme
12:00

Opening session

Despite their many successes, globalisation and market capitalism have increasingly become a cause for concern. The financial crisis in 2008 plunged advanced western economies into a pronounced depression, and ushered in a period of existential angst: was capitalism working, and if so for whom, on what terms? Now, having experienced a global health crisis whose economic ramifications – from large-scale job losses to extreme hunger – have further exacerbated inequalities within and between people and places around the world, we are faced with similar questions once again. How can we can we create an economic system that serves societies at large rather than the narrow interests of a few? How do we ensure that our road to recovery bakes in the lessons of the pandemic – including the importance of population health and the positive role that firms can play in their communities and beyond? How can we accelerate these shifts in a way that helps us to achieve the UN Sustainable Development Goals and work together to tackle climate change?


As CPP's annual inclusive growth conference returns, our opening session will hear from three leading thinkers on the scale of the challenge ahead in the UK and internationally if we are to act now for clean, inclusive growth.


Welcome by Charlotte Alldritt, Director, Centre for Progressive Policy

Getting lost: from a global crisis to a better world , Professor Ian Goldin, Professor of Globalisation and Development

At a cross-roads: the path towards a healthy recovery , Anita Charlesworth , Director of Research and the REAL Centre, Health Foundation


Bringing businesses on board, Dambisa Moyo , author and economist


13:30

 PANEL DISCUSSION: Beyond roads and railways. Making levelling up work for cities

The Prime Minister's July levelling up speech raised expectations, but lacked detail on how the government will deliver on its flagship domestic agenda. A coherent strategic vision is needed to tackle entrenched inequalities between and within the nations, regions and places of the UK. This will require strong leadership across central government – arguably given impetus by the recent reshuffle – and a commitment to enable local leadership on the ground.

This panel will consider: What can cities do to ensure levelling up works for their communities? What policy changes are needed at a local, regional and national level? Should city mayors and metro mayors have more autonomy to achieve this? What should levelling up deliver when it comes to creating healthier, greener and fairer cities? 


John Stevenson MP, Chair of the APPG for Key Cities
Lord Jim O'Neill, Former Vice Chair of the Northern Powerhouse Partnership and Former Commercial Secretary to the Treasury
Julia Goldsworthy, Former MP & Director of Strategy at WMCA (invited)

14:30

DEBATE: The road to a truly Just Transition. Adapting today to avoid economic and environmental catastrophe tomorrow 

Green jobs have been a key part of the 'Building Back Better' narrative in UK and US, squaring the circle of economic prosperity and reducing emissions. But green jobs are just one part of the equation. Achieving a just transition, so that the poorest households do not bear the greatest costs of net zero, will demand more: more support for disadvantaged communities, more proactive retraining and skills programmes and a concerted approach to nurturing carbon reducing innovation and technology for the future. The Intergovernmental Panel on Climate Change warns action is needed now to avoid environmental catastrophe: economic catastrophe will follow unless clean, inclusive growth becomes a reality.


 In some places, the transition to a green economy is already reaping rewards. Hull, for example, has expanded its green jobs portfolio thanks to the opening of Siemens Gamesa's wind turbine factory. But for others, such as Redcar (which saw its steel plant close in 2015), there is a mountain to climb. As we head into the COP26 Summit, green growth policies need to be rooted in places, supporting businesses and communities to adapt, and fast. 

This event will ask: How can we best direct green investment – at a sectoral, national and local level – to places and communities that need it the most? How can we 'match' those in high-emitting sectors to new green industries? What are the trade-offs and choices to be made as we scale back our reliance on carbon intensive technologies, and lay the foundations for clean, inclusive growth over the long term? 

Simon Hansen, C40 Managing Director of Climate Solutions and Networks
Ryan Jude, Programme Director, Green Finance Institute
Kate Forbes MSP, Scottish Just Transition Commission (invited)
Alok Sharma MP, President for COP26
Minister of State at the Cabinet Office (invited)

15:30

IN CONVERSATION: Levelling Up in the long run. Finding the way towards green, inclusive growth

16:20

Closing remarks

16:30

End
Previous Conference
After the inaugural conference in October 2018, CPP's second annual conference took place in November 2019. With almost 200 attendees throughout the day and over 40 speakers, the programme conveyed various topics with a focus on levers for change: delivering inclusive growth. Watch our highlights video with interviews including Sir Vince Cable, Caroline Freund, Bruce Katz, Lord David Sainsbury, Lord Jim O'Neill and Sunder Katwala.
Registration
Privacy Policy
We take your privacy seriously. We promise to take great care of your personal data and we are committed to protecting any personal information we obtain about you. Please find our privacy policy here.