In conversation with Tracy Brabin MP
From MP to Mayor? A possible vision for West Yorkshire
28 April 2021
1:30–2:30pm
Zoom and live stream
For the first time on the 6th of May residents of West Yorkshire will vote for a regional mayor. The newly elected candidate will oversee a devolution deal which will comprise of an annual £38 million budget, new powers over transport, education and housing and regeneration, as well as control of the Adult Education Budget. They will also become the region's Police and Crime Commissioner, alongside only London and Manchester. It's no surprise the deal is being pitched by government as evidence of further investment in the Northern Powerhouse and its ongoing commitment to levelling up.
After a longstanding career in the public eye, Tracy Brabin became the Labour Member of Parliament for Batley and Spen in 2016. Re-elected in 2017 and again in 2019, she is now running for Mayor of West Yorkshire. On the eve of May's local, mayoral and Scottish Parliament elections we will discuss her vision for the future of the region.

Key questions will include: What challenges and opportunities are likely to arise over the next four years and how can they be addressed? How has the coronavirus pandemic changed the role of local and regional leaders in shaping and delivering economic growth? What does a transition from MP to mayor involve in practice? How can this new mayoralty incentivise investment in the region to solve inequality and drive forward inclusive growth? In which ways might West Yorkshire shape the future of further devolution in England?
This event will take place as a Zoom webinar and via live streaming on Facebook and YouTube. Those joining will be able to ask questions via the Q&A function on Zoom or by submitting questions in advance via Facebook and Twitter using #CPPdevolution.

Please see here for our privacy policy.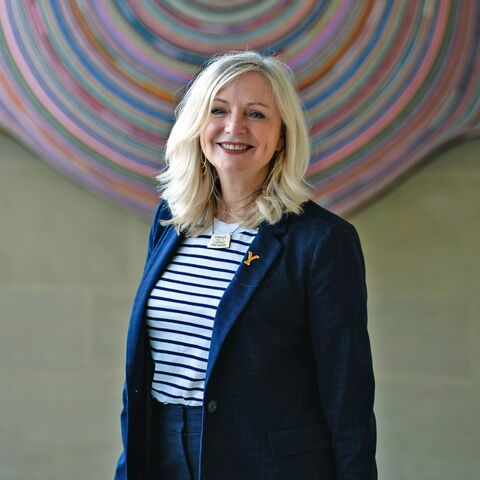 Tracy Brabin MP
Tracy Lynn Brabin, MP for Batley and Spen and Labour candidate for the West Yorkshire mayoral election.
Tracy Brabin is the Member of Parliament for Batley and Spen, which is her home town and where many of her family still live. Tracy is Labour's candidate for West Yorkshire Mayor.
Tracy isn't a typical politician. She was a free school meals kid who – like so many people in our area – started work as soon as she was old enough to do so, working in her local hairdressers.

Growing up in Batley in the 1970s, Tracy watched headline acts at the Batley Variety Club which is where she first got stars in her eyes. Seeing the likes of Louis Armstrong, Eartha Kitt and Shirley Bassey in her small market town set Tracy on a path in the entertainment industry. For three decades she worked in the entertainment industry, and might be familiar to voters as Tricia Armstrong, a Coronation Street character Tracy played from 1994 – 1997. She also appeared in Emmerdale and wrote for both Hollyoaks and Shameless.

Tracy has always been politically active, marching on Greenham Common, organising donations during the miners strike of 1984/85 and protesting against the Iraq War, but she only stood for office after her friend Jo Cox was tragically murdered in Batley in 2016.

Tracy says representing her home area in Westminster is the honour of her life, but that she will stand down as an MP if elected as West Yorkshire Mayor in order to be a full-time mayor for the region.

Tracy's priorities as Mayor would be protecting and creating good, well paid jobs – including in the growing entertainment industry which is already starting to flourish in the region, alongside the green economy; safer streets and community policing; expanding clean and green transport, including a mass transit system for the region and ensuring a fair recovery from the COVID19 pandemic.

Mayoral powers in West Yorkshire include transport, adult skills, some aspects of planning and housing, policing and the economy.