CPP Inclusive Growth Conference 2022
A new model for economic growth #IGConf22
22 November 2022
9:30am–4:30pm
The Royal Institution, 21 Albemarle St, London W1S 4BS
We're delighted that our Inclusive Growth Conference returned in person this year on 22 November 2022. Hosted by the BBC's Martine Croxall at the Royal Institution in London and broadcast online, we explored how inclusive economic growth can meet today's challenges.
Watch the sessions below, visit our photo gallery, and check out the speakers and programme here.
A new model for economic growth
Economic growth is under the microscope. It is the issue the next election will be fought on, and how to achieve it will be the key dividing line. The trickle-down economics of September's mini budget was short-lived, but tough fiscal choices remain, and investment in public services remains under huge pressure. Meanwhile, Labour has pledged to take on levelling up as a driver of its commitment to 'growth, growth, growth'.
CPP's mission to deliver fair, green growth across the country has never felt more needed. Our annual conference was a critical opportunity to come together to shape a vision for what inclusive growth should mean in practice and how we can make it happen.

Combining keynote speeches, panel discussions, debates and networking, we explored how inclusive economic growth can meet today's challenges. Questions we explored include:
Will the Conservative party be able to maintain its 2019 electoral coalition on a platform of reduced spending?
How will Labour take on levelling up as a driver of its commitment to 'growth, growth, growth'?
How can the economic opportunities created by business investment, innovation and growth be spread across the UK, so that all communities feel the benefit?
How can we transform our health, education, skills and childcare policies to maximise participation in the economy and drive prosperity?
And amid bleak economic forecasts, how are inspiring local leaders, businesses and communities embracing radical alternatives, and what can we learn from them?

Check out the speakers at last year's conference, and highlights from our last in-person conference in 2019.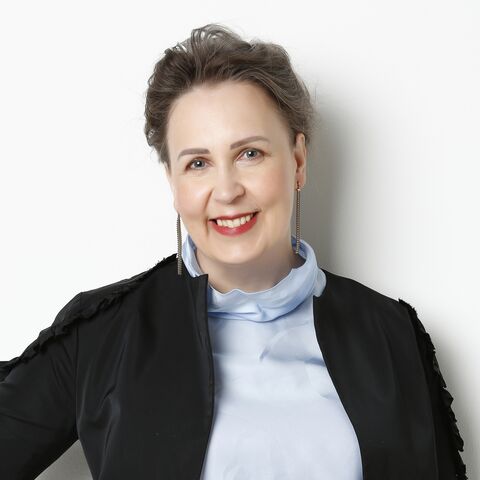 Tera Allas CBE
Director of Research & Economics at McKinsey & Company
Tera leads McKinsey's research on economic growth, productivity, technology adoption, and the future of work, with deep expertise in economics, public policy, technology and leadership. She serves as Chair of The Productivity Institute Advisory Committee, and Trustee of the Royal Economic Society and Be the Business. Tera was previously on the Governing Board of Innovate UK, the United Kingdom's national innovation agency. Prior to this, she acted as the Deputy Head of the Government Economic Service.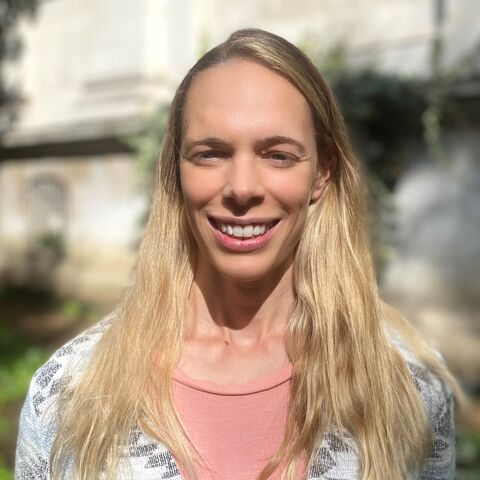 Charlotte Alldritt
Chief Executive, Centre for Progressive Policy
Charlotte is Chief Executive of the Centre for Progressive Policy. Previously Charlotte was Director of Public Services and Communities at the RSA, where she also ran the Inclusive Growth Commission – chaired by Stephanie Flanders – and City Growth Commission – chaired by Lord Jim O'Neill. Before joining the RSA, Charlotte was a Senior Policy Advisor to the Deputy Prime Minister, Rt Hon Nick Clegg MP, working on immigration, energy and housing.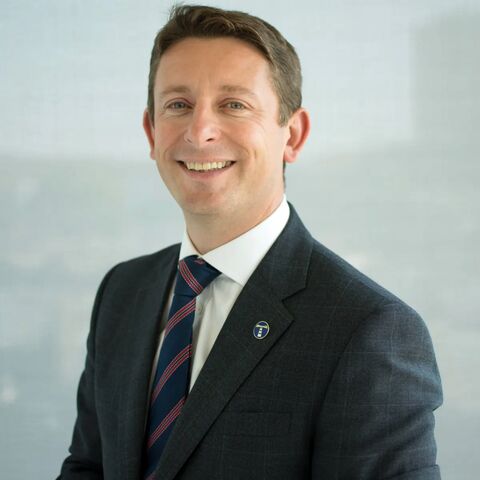 Richard Bonner
Northern Cities Executive, Arcadis
Richard is an experienced business leader, working with Arcadis for over 15 years. He works with transport providers, local authority leaders and the private sector across the northern powerhouse to help them navigate the evolving demands of the urban environment. He helps northern cities take advantage of levelling up investments to create thriving, connected places to live and do business. Richard is currently Chair of the West of England Local Enterprise Partnership, and member of the Northern Powerhouse Partnership Board, and Western Gateway Partnership Board.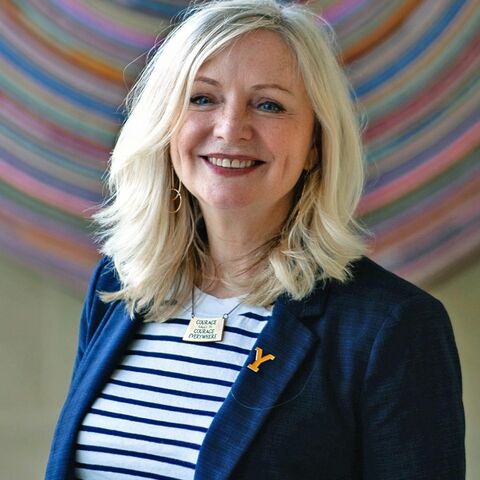 Mayor Tracy Brabin
Mayor of West Yorkshire
Tracy Brabin is a British Labour and Co-operative politician who was elected as the first Mayor of West Yorkshire, and the first ever woman Metro Mayor in England, in May 2021. During her campaign, Tracy pledged to create 1,000 skilled jobs for young people, lead a 'Creative New Deal' for the region, bring buses back under public control, tackle the climate emergency and build 5,000 affordable and sustainable homes. Prior to her election as Mayor, Tracy was the Member of Parliament for Batley and Spen from 2016 until 2021.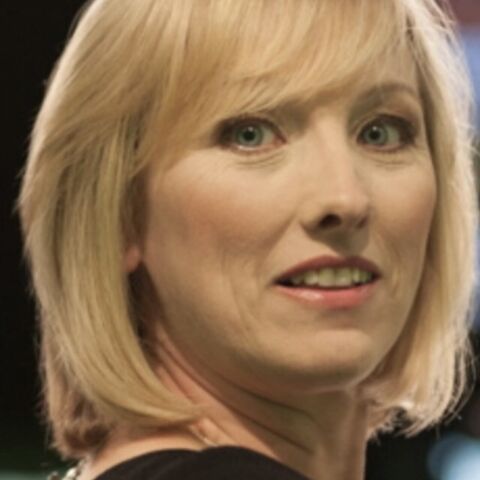 Martine Croxall
News Presenter, BBC
Martine Croxall is one of the main presenters with the BBC News and BBC World News TV channels. It fell to Martine to announce the death of HRH The Prince Philip in 2021 on all the BBC's domestic and international English-speaking TV channels. She was praised for her calm professionalism. She began her broadcasting career in BBC local radio and regional TV. Martine is a sought-after event host, debate moderator and presentation skills coach. She is a Fellow of the Royal Geographical Society.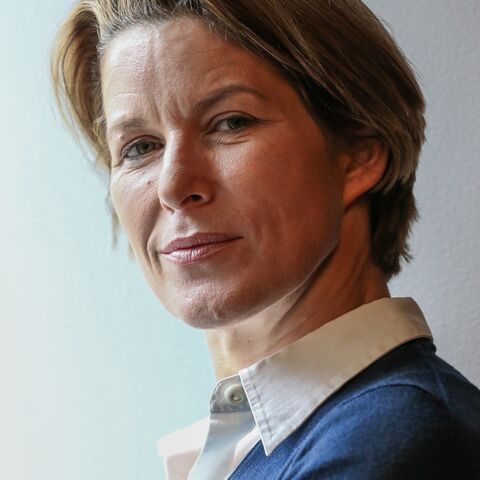 Stephanie Flanders
Senior Executive Editor at Bloomberg and Head of Bloomberg Economics
Stephanie Flanders is Senior Executive Editor for Economics and Government at Bloomberg News and head of Bloomberg Economics. She was previously Chief Market Strategist for Europe at J P Morgan Asset Management in London (2013-17) and both BBC Economics Editor and BBC Newsnight's Economics Editor (2002-13). She was Senior Advisor and speech writer to US Treasury Secretary Lawrence H. Summers (1997-2001). She has also been a reporter at the New York Times, the Principal Editor of the 2002 Human Development Report, an editorial-writer and economics columnist at the Financial Times, and an economist at the Institute for Fiscal Studies and London Business School. She chaired an Inclusive Growth Commission for the Royal Society of Arts, published March 2017. She is also the Chair of Artichoke, a non-profit arts production company in the UK and a trustee of the Kennedy Memorial Trust.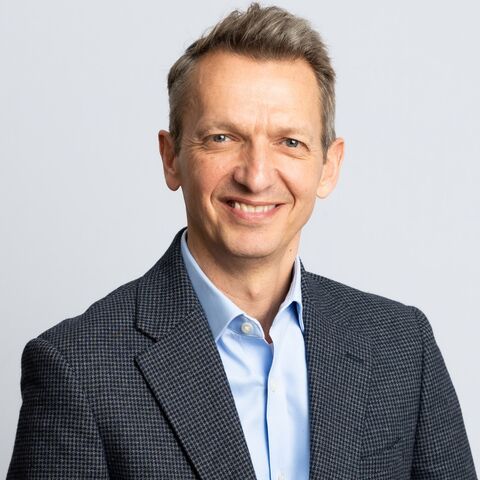 Andy Haldane
Chief Executive, RSA, Chair of Levelling Up Advisory Council and former Chief Economist at the Bank of England
Andrew Haldane is the Chief Executive of the Royal Society of Arts (RSA). He was formerly Chief Economist at the Bank of England and a member of the Bank's Monetary Policy Committee. Among other positions, he is Honorary Professor at the Universities of Nottingham and Manchester, Visiting Professor at King's College, London, a Visiting Fellow at Nuffield College, Oxford and a Fellow of the Royal Society and the Academy of Social Sciences. He has authored around 200 articles and 4 books. Andrew is Founder and President of the charity Pro Bono Economics, Vice-Chair of the charity National Numeracy, Co-Chair of the City of London Task-Force on Social Mobility and Chair of the National Numeracy Leadership Council. Andrew was the Permanent Secretary for Levelling Up at the Cabinet Office from September 2021 to March 2022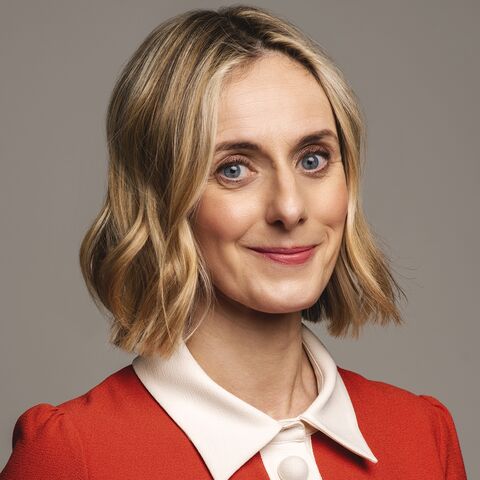 Marina Hyde
Guardian columnist
Marina Hyde has worked at the Guardian since 2000, where her weekly columns have won her a reputation as one of the most admired journalists in the UK. The recipient of multiple awards, including the 2020 Edgar Wallace Award for writing of the highest quality, she has been named Political Commentator of the Year for the past two years by the Society of Editors, and Commentator of the Year at the Press Awards for the past three years running. She is the only woman in 45 years to receive the Sportswriter of the Year award from the Sports Journalists' Association. She lives in London.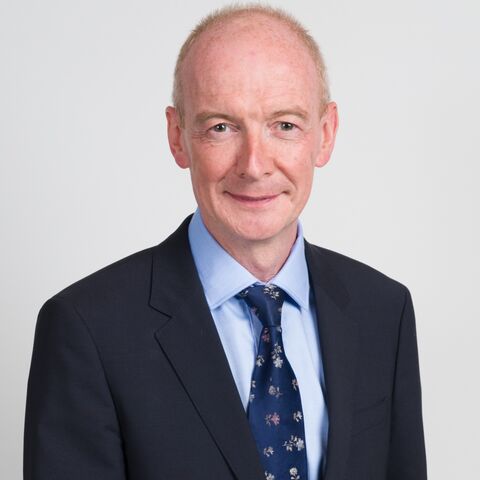 Pat McFadden
Shadow Chief Secretary to the Treasury
Born in Scotland, Pat started his career as a researcher for Donald Dewar MP, a speechwriter for John Smith MP and an adviser to Tony Blair, both in opposition and later in 10 Downing St. In 2005 he was elected as MP for Wolverhampton South East, pledging in his maiden speech to fight for education and opportunity for all regardless of background. Before his current role, he has acted as Minister of State at Department of Business Innovation and Skills, Shadow Minister for Europe, and Shadow Economic Secretary.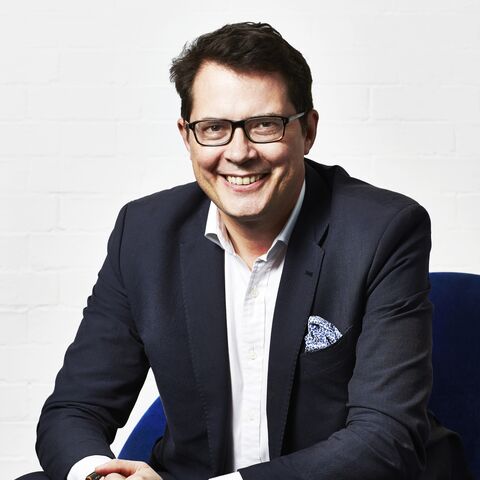 Ben Page
Chief Executive, Ipsos
A frequent writer and speaker on trends, leadership and performance management, Ben has directed thousands of surveys examining consumer trends and citizen behaviour. His experience spans both the public and private sectors, as well as working extensively with both Conservative and Labour ministers and senior policy makers across government. He became CEO of Ipsos MORI in the UK and Ireland in 2009, and was appointed CEO of Ipsos in 2021.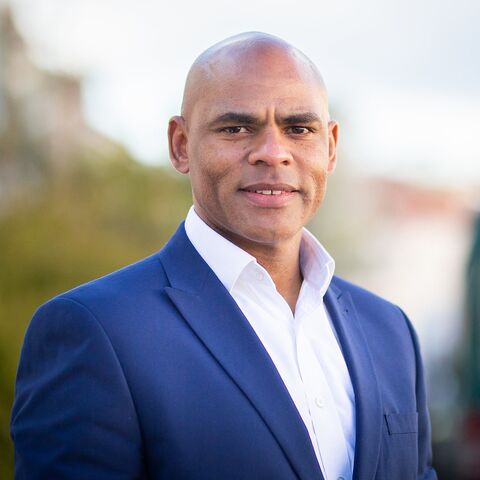 Mayor Marvin Rees
Mayor of Bristol
Mayor of Bristol, Marvin Rees was elected in May 2016 and re-elected in May 2021. He is a Yale World Fellow and graduate of Operation Black Vote who has worked and studied in the UK and the US. He is a former BBC journalist, Public Health manager, co-founder of the City Leadership Programme and has developed the Bristol One City Approach.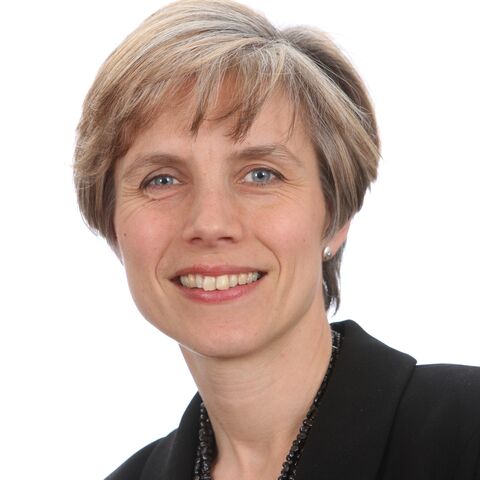 Professor Jane Robinson
Pro-Vice-Chancellor, Engagement & Place, Newcastle University
Jane joined Newcastle University in 2019. As Pro-Vice-Chancellor, she leads the University's Engagement & Place Strategy, focussing on building partnerships to enhance our contribution socially, economically and culturally. Previously, Jane was Durham University's COO with strategic oversight of operations and external engagement. Before taking up her position at Durham, Jane was Chief Exec. of Gateshead Council. Jane also played a leading role in the establishment of the North East Combined Authority and the Commission on Health and Social Care Integration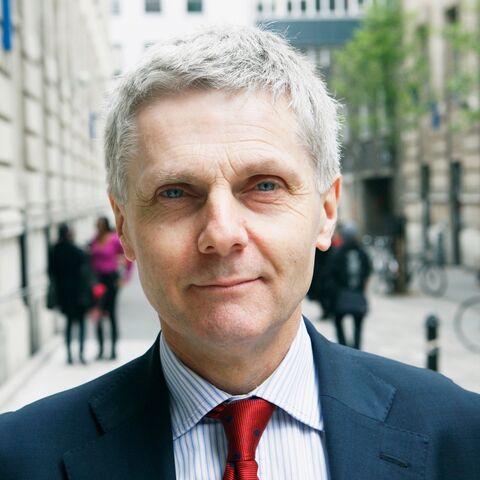 Tony Travers
Director, LSE London
Tony Travers is director of LSE London, a research centre at the London School of Economics. He is also a professor in the LSE's Government Department and Associate Dean at the LSE's School of Public Policy. His key research interests include public finance, local and regional government and London's politics and government. He has twice chaired the London Finance Commission and was a member of the City Growth Commission. He has published a number of books on cities and government, including The Politics of London: Governing the Ungovernable City.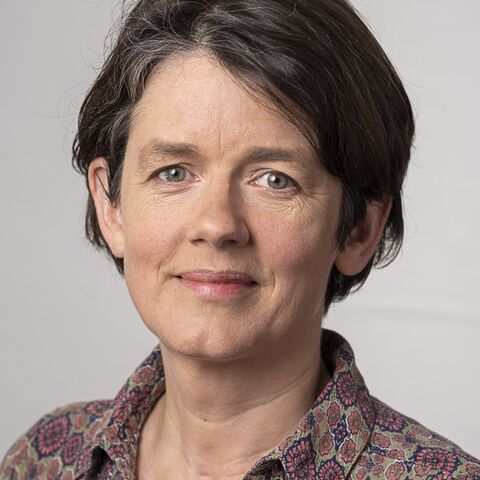 Kitty Ussher
Chief Economist, Institute of Directors
Kitty Ussher is a UK economist and former Treasury minister. She was previously Managing Director of Tooley Street Research. She specialises in all areas of UK economic and industrial policy. Kitty was the MP for Burnley from 2005-10, during which time she held ministerial positions in the Treasury and the Department for Work and Pensions, most notably as Economic Secretary to the Treasury in the early phase of the financial crisis. She was special adviser to the then Department for Trade and Industry, and a councillor in the London Borough of Lambeth.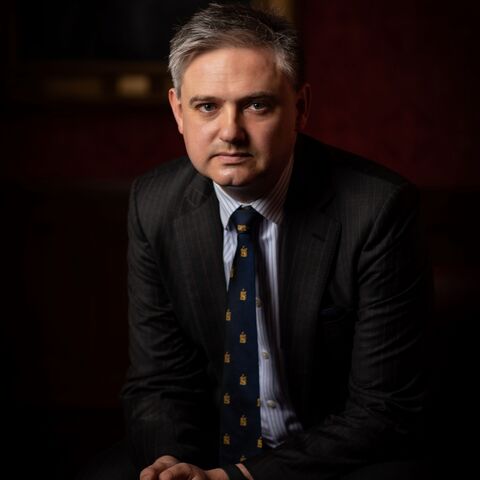 Lord Walney
Chair, Purpose Business Coalition and former advisor to Gordon Brown
John sits as a crossbench peer in the House of Lords. He is the UK government's independent adviser on political violence and disruption and the Prime Minister's Trade Envoy to Tanzania. After starting his professional life as a journalist, Sheffield-born John became a policy adviser to the last Labour government, working with the Cabinet Office, DWP and BEIS. John was the political spokesman for Gordon Brown as he led the international response to the global recession. In 2010 he was elected as the Labour-Cooperative MP for Barrow and Furness.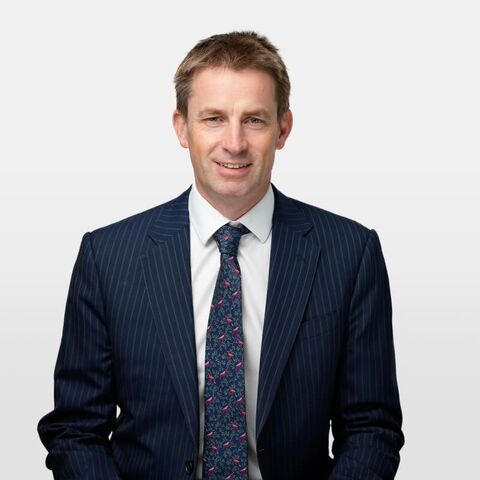 Giles Wilkes
Senior Fellow at the Institute for Government
Giles Wilkes is a former adviser to Vince Cable in the Business Department and Theresa May in No10, though not at the same time. Previously he has enjoyed spells at the Financial Times, as an economist in a couple of think tanks, and a decade in spread-betting. He now divides his time between Flint Global, a consultancy, and the Institute for Government, another think tank.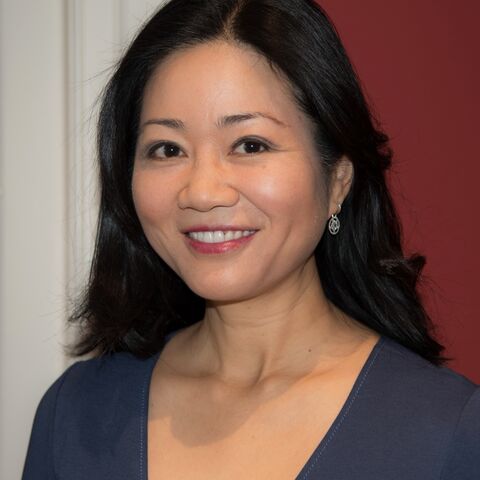 Dr Linda Yueh
Economist, Oxford University, London Business School and LSE IDEAS
Dr Linda Yueh is Fellow in Economics, St Edmund Hall, Oxford University and Adjunct Professor of Economics, London Business School. She is also Visiting Professor at LSE IDEAS and Chair of the LSE Economic Diplomacy Commission. Her latest book, The Great Economists: How Their Ideas Can Help Us Today, was The Times's Best Business Books of the Year, and Newsweek magazine's Best Books of the Year.
Programme
10:30

Economic turbulence: weathering the storm

War in Ukraine, a global energy price shock, rampant inflation and widespread economic stagnation, threatening recession. Add to this the economic and political chaos that has gripped the UK in recent months. What are the consequences for households, firms and the wider economy, and what principles should be guiding central and local government policy makers as they attempt to respond?


It has been a rollercoaster ride for all of us who are committed to creating and influencing economic policy. Indeed, this programme goes to print ahead of the rescheduled fiscal statement on 17 November. Were its contents enough to stabilise the economic and fiscal situation, or are we looking at a period of prolonged uncertainty? What are the choices and trade-offs we now face, and how might we best pave the way for higher productivity, fiscal sustainability and improved living standards? What could another period of austerity look like, and how well placed are communities and companies to weather its impact?

Opening the conference, CPP's Chief Executive Charlotte Alldritt will reflect on our mission to grow the economy so that as many people as possible can contribute to and benefit from prosperity. In such turbulent times, we need a credible route through the immediate crises, and to look ahead to a brighter, fairer and more sustainable vision for the economy.

Kitty Ussher, Chief Economist at the Institute of Directors and Ben Page, Chief Executive at the global polling firm Ipsos, will then consider what real-world impact the macroeconomic context, and recent political and economic instability, are having. They will share their insights on the experiences of households, communities, SMEs and the public sector, as well as their expectations about the future.

Speakers

Charlotte Alldritt, Chief Executive of the Centre for Progressive Policy
Kitty Ussher, Chief Economist, Institute of Directors
Ben Page, Chief Executive, Ipsos

11:30

Panel discussion: fiscal policy in an age of economic shocks

Trussonomics was a short-lived phenomenon. The markets baulked at billions of unfunded tax cuts and promises of barely credible headline growth ambitions; Kwasi Kwarteng's mini-Budget was reversed just three weeks later. The threat of adverse market reaction is usually no more than a thought experiment. But the upheaval that followed the sharp fall in the value of the pound shows that there are limits to fiscal policy.

This session will explore those limits and the choices and trade-offs policy makers now face. The question 'can tax cuts stimulate economic growth?' has been replaced by 'how much will taxes need to rise and public spending fall if the UK is to regain credibility and deliver against realistic, independent growth forecasts?' It is a tougher ask, made more difficult by preceding events and policy choices.

Are departments ready to find more efficiencies? Will public services and local government be able to bear another round of austerity, compounded by the impact of double-digit inflation? Has the time finally come to ask some big questions about how we tax and distribute income and wealth? Will policymakers have headroom to finance the solutions to the big social and economic challenges of our time, including ailing health, demographic change and net zero? What fiscal environment is needed to drive green, inclusive economic growth across the UK?

Chair

Dr Linda Yueh, Economist at Oxford University, London Business School, and LSE IDEAS

Speakers

Stephanie Flanders, Senior Executive Editor for Government & Economics and Head of Bloomberg Economics
Tony Travers, Director, LSE London
Lord Walney, Engagement Director, Levelling Up Goals

12:30

Business case: how to drive inclusive innovation

Rishi Sunak inherited an unenviable set of challenges: consumer confidence yet to recover from September's record low, rising interest rates and high and sustained inflation. The path back to fiscal credibility will be long and painful, but an underlying decade of low productivity suggests we need to look further than fiscal levers to find routes to sustainable economic growth.

This session looks at how we could break out of our productivity malaise and spread the gains from innovation beyond a handful of people and firms, to whole communities.

What more can be done to incentivise R&D investment and push more firms up the value curve, especially in those sectors where the UK enjoys a competitive advantage? Is there evidence, in the UK or abroad, of 'inclusive innovation' where the reach of industry clusters extends beyond those directly employed in high-value added jobs? What more can be done to increase the uptake of productivity-enhancing technology? In an era of increasingly precarious global supply chains, should the UK onshore sensitive industries like food and medicines? How can we deliver on 'green deal' job creation, aligning with our commitments on net zero?

Chair


Martine Croxall, News Presenter, BBC

Speakers

Professor Jane Robinson, Pro-Vice-Chancellor Engagement and Place, Newcastle University
Tera Allas CBE, Director of Research and Economics, McKinsey & Company

Richard Bonner, Northern Cities Executive, Arcadis
Mayor Tracy Brabin, Mayor of West Yorkshire, West Yorkshire Combined Authority

14:25

Inclusive Growth Inventors Lab

Our host, Martine Croxall, reflects on the discussion so far with a little help from Royal Institution science communicator Isla Nakano. Here CPP pays homage to the RI's Christmas lectures, which have sought to inspire adults and children about the wonders of scientific discovery since 1825. Can we discover the alchemy needed for green, inclusive growth? Are the ingredients for broad-based economic prosperity simpler than we might think?

14:35

Global challenges, local impacts: In conversation with Andy Haldane and Mayor Marvin Rees

A discussion with Andy Haldane, CEO of the Royal Society of Arts and former government advisor on levelling up and Marvin Rees, Mayor of Bristol since 2016. Chaired by CPP's Charlotte Alldritt, this session will look at what the current economic challenges mean for national and local policy makers.

With rising interest rates and ongoing war in Ukraine, could the cost of living crisis get worse before it gets better? Recent CPP analysis shows that places in the former Red Wall areas of England are amongst the most vulnerable to the impact of rising costs. Is there a risk that the quest for fiscal credibility fails to respond to the reality felt by households across the country? What are local leaders doing to alleviate the impact, and how might national government better enable them to do this? Is there still bandwidth to keep net zero at the top of the agenda and deliver the kind of change needed fast enough? Greater devolution could accelerate the delivery of economic, environmental and social progress – how can we make progress here?

Chair

Charlotte Alldritt, Chief Executive, Centre for Progressive Policy

Speakers

Andy Haldane, Chief Executive, Royal Society for Arts (RSA)
Mayor Marvin Rees, Mayor of Bristol

15:25

Political Keynote with Rt Hon Pat McFadden MP

Rt Hon Pat McFadden MP, Shadow Chief Secretary to the Treasury, gives a political keynote speech outlining Labour's vision for fairer, greener economic growth. Drawing on his economic and business policy experience during the last Labour government, and now as a leading member of the Shadow Cabinet team, Pat McFadden will set out the actions and ambitions we can expect from the next Labour government. What is the Labour Party's economic vision for the UK? How will it deliver a more productive and prosperous economy in which everyone can benefit?

16:00

Closing Q&A with Marina Hyde

As we reflect on the insights of the day – and the last few years of political and economic upheaval – leading journalist and author, Marina Hyde, joins us to discuss her latest book, What Just Happened?! From David Cameron, through to Theresa May and Boris Johnson, Marina will consider how the UK evolved from a stable if underperforming nation state to one of perma-chaos and crisis management. And having added two more UK prime ministers to that list within the space of as many months, Marina will consider how the current political landscape might impact our search for economic stability and shared prosperity. As we look ahead into 2023 and beyond, can we be hopeful for inclusive growth? If not, what does the future hold?

Chair


Giles Wilkes, Senior Fellow, Institute for Government